Update: Jan 7th, 2021
Happy New Year?
Between Brexit and the latest round of travel restrictions, it's not looking good for British skiers getting to the slopes before half-term.  
Our readers on the continent, however, might just be seeing a faint glimmer of light at the end of the tunnel.
This week's headlines:
Ski resorts in Austria and Andorra plan to welcome holidaymakers.

Peak periods in 21/22 begin to sell strongly.

France unlikely to open their resorts as scheduled on Jan 7th; backup plan of Jan 20th looks increasingly unlikely.

Italy pushes provisional opening date from Jan 7th to Jan 18th.

All resorts across Scotland and Slovakia shut.

Flake News: Reports of '200 Rich Britons' illegally fleeing quarantine in Swiss ski resorts was media spin. 

Ski resorts in Austria and Andorra plan to welcome holidaymakers
Austria opened many of its ski areas, including St Anton, to locals on December 24th, keeping hotels and restaurants closed to ensure only those coming for a day trip were able to enjoy the slopes.
They had originally planned to open resorts to all visitors from January 7th, but as Austria has just extended their national lockdown, that date has been pushed to January 24th.
This date is, of course, subject to the current conditions at the time.
Andorran resorts like Grandvalira are taking a more positive view of the situation and plan to allow visitors from neighbouring Spain and France from January 9th.
The 30-40% of ski resorts in the principality that are currently open, are open only to locals.  These resorts are operating at around two-thirds capacity, with obligatory face masks and social distancing.
Occupancy levels increasing for peak ski holiday weeks in 2021-2022
For obvious reasons, many of the UK's ski operators have listed their 2021-2022 holidays months ahead of schedule.
The various incentives and discounts on offer – paired with money-back guarantees – seem to be working well, but in addition to the powers of foresight, frustration and frugality, this year's holidays rolling over into next year have begun to have a significant effect on availability.  
Even before the latest nationwide lockdown in the UK, many holidaymakers who had booked ski trips for this half-term had moved them to next winter season, instantly slashing the number of spaces available.
We spoke to Iglu Ski, the UK's largest ski travel agency, who told us, 'The delayed start to this year's ski season resulted in many of our customer's Christmas and New Year holidays being moved to next ski season. We traditionally see strong demand for Christmas, New Year or Half Term holidays far in advance and those bookings have started a lot earlier than normal.'
Luxury ski holiday agent Ski In Luxury confirmed these findings: 'Demand for peak dates during the 2021/22 season has surged over the festive period. People already searching for next season typically have a choice of nearly all the 900 properties in our portfolio, but this year is different. With the season opening delayed in France, Austria and Italy, the majority of skiers who had Christmas and New Year booked for this winter have chosen to defer their stay to next year, so there is less availability than usual.'
January skiing in France looks increasingly unlikely
French Health Minister, Olivier Véran, announced last week that France is not planning to impose a new lockdown 'at this stage'.
However alongside that positive note, he also introduced a number of tighter restrictions on the nightly curfew, and said that the rate of infection – around 15,000 new cases per day – was much higher than the 5,000 cases per day needed to re-open cinemas, theatres and museums.
Ski lifts – which were set to open on January 7th – were not mentioned in the address and, although the provisional opening date has passed, we won't find out any more information about French opening dates until the next general health announcement on January 13th.
The imminent opening of ski lifts doesn't look likely, given that French media is reporting that the reopening of cafés, bars and restaurants in France, originally scheduled for January 20th, will be pushed back.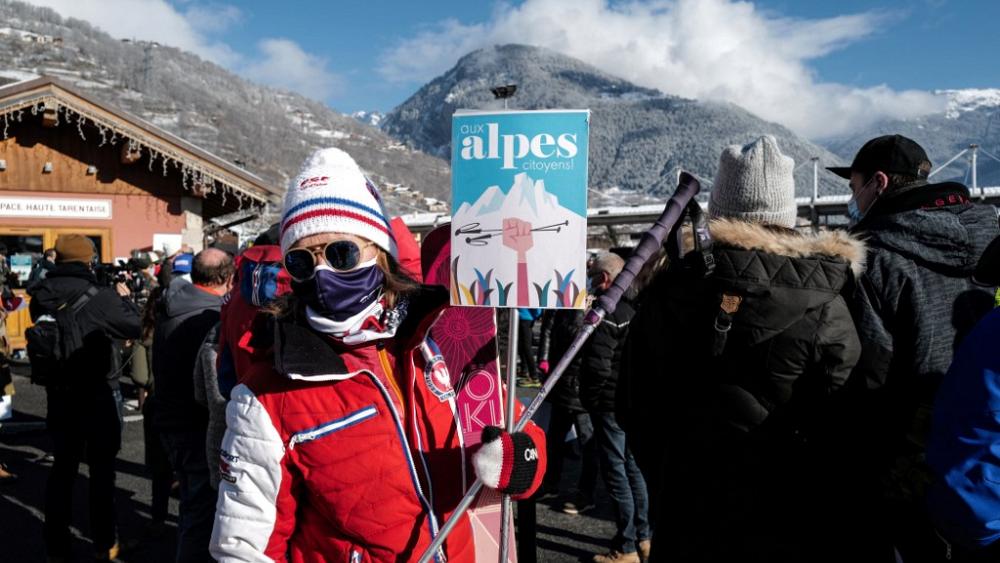 Italy postpones ski resort openings
Italy's Health Ministry said on Saturday that opening ski resorts on January 7th was not realistic, and have pushed the opening date back to January 18th.  
This move was proposed by several regional governments who felt they needed more time to adequately prepare.
Although the number of daily Covid cases has fallen from a high of around 40,000 in mid-November to just over 20,000, the infection rate has recently begun to edge higher.  
Italy's regions will now move into three colour-coded tiers, and what opens when will depend on the infection rates in each region.
The Saslong lift company that serves part of Val Gardena has decided to pack it in early, announcing on December 17th they will remain shut for the entire winter.
All ski resorts in Scotland and Slovakia are now closed due to Covid-19
Ski resorts in Slovakia were running as usual until the government made a snap announcement on January 1st, immediately closing all ski resorts until the 24th – despite resorts in the neighbouring Czech Republic opening for the ski season on the same day.
Ski areas across Scotland have been forced to close in accordance with new coronavirus measures announced by Scottish First Minister Nicola Sturgeon.
Reports of our scofflaws are greatly exaggerated
Last week, you likely saw one of the enticingly clickbaited titles like this one from the Mirror:

Even the BBC got involved: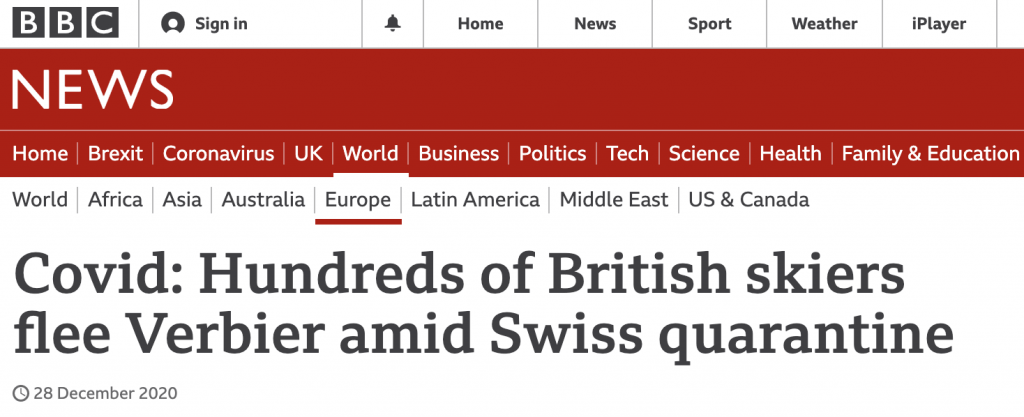 In reality, however, the story isn't nearly as tawdry or tantalising.  
In effect, the Swiss government sprung a very strict last-minute quarantine on guests they'd already welcomed into their country with open arms.  
They also gave the people affected a 24 hour window to legally leave the country, even though this last point wasn't very well articulated.
The best reporting of the situation on the day was – somehow – from the South China Morning Post.
Since then, we've seen more balanced reports, stating that likely only about a dozen Brits may have broken the rules.  
To be fair, as this (unpaywalled!) write up in the FT points out, hundreds of rich Brits absconding in Switzerland makes for a more tempting tale.
---
Update: 15/12/2020
Switzerland ski holiday bookings pick up, despite a rise in Covid-19 cases.
Travellers from the UK are no longer required to quarantine upon entry to Switzerland.  This, along with the fact that Switzerland doesn't answer to the EU and has decided to keep its ski resorts open, has prompted an uptick in ski holiday bookings amongst Brits.
With infections on the rise, however, the Swiss government is implementing new regulations that put some pressure on ski regions, like Valais which is home to Verbier.
Check out this article for more.
---
Will ski resorts open in 2021?
Update: 8/12/2020
Yes, there will be skiing in Europe in 2021.
The situation still isn't super clear, but we know the following:
France, Italy and Germany have all agreed to keep their ski areas closed until early January.
Austria will open its ski resorts on Christmas Eve, but only for locals as there will be no overnight accomodation open in the resorts, and all visitors from countries with more than 100 cases per 100,000 (pretty much all of Western Europe) will have to quarantine for 10 days upon arrival to Austria.
Switzerland is planning to keep all their ski areas open, despite some negative PR on social media from crowded lift stations in Verbier.
https://www.facebook.com/photo.php?fbid=2800299780292504&set=a.1676940872628406&type=3
Many of Switzerland's neighbours have imposed border checks to ensure their citizens don't pop over the Swiss border to enjoy some contraband turns.
Andorra has sided with France and will be keeping its resorts closed until January, but some resorts in the Spanish Pyrenees will open before Christmas.
Some ski areas in Scotland are planning to open before Christmas.
Most resorts in Sweden, Finland and Norway are already open.
---
Which ski areas will open in 2021?
Update 30/11/2020
German Chancellor Angela Merkel, Italian Prime Minister Giuseppe Conte and French President Emmanuel Macron have called for all ski resorts in Europe to remain closed until at least the 10th of January to contain the spread of coronavirus.
Austrian officials insist their ski season can begin in December, after their second national lockdown ends, despite pressure increased from Germany to keep resorts closed.
What nobody seems to be talking about, however, is the fact that are already 13 ski resorts across Europe open for business including Verbier, Sass-Fee and Zermatt.  In addition, from this week, there will be five ways for Brits to get their snow fix closer to home.
See this post for all the latest details on ski resort openings.
---
Update 24/11/2020
The UK government has just released a new 'Test to Release' scheme that will cut self-isolation on return to England from 14 days down to just 5!
This should have a dramatic effect on ski trip booking, as revealed by ski retailer Intersport's recently published survey which found 60% of British skiers would be more inclined to book a ski trip if the quarantine period was reduced to 5 days.
See this post for all the details.
---
Update 9/11/2020
The new Covid vaccine announcement has increased the prospect of late season skiing in the Alps.  Read more here.
French and Italian ski resorts closed due to COVID restrictions.
It seems that these days when you talk about skiing, COVID -19 is always the subtext; and not without good reason as proven by the recent ski resort closures in France and Italy.
Reaching up to the Matterhorn, Cervinia opened its ski slopes for the first time this winter on Saturday after images of crowded lift lines went viral and the Italian government imposed stricter regulations.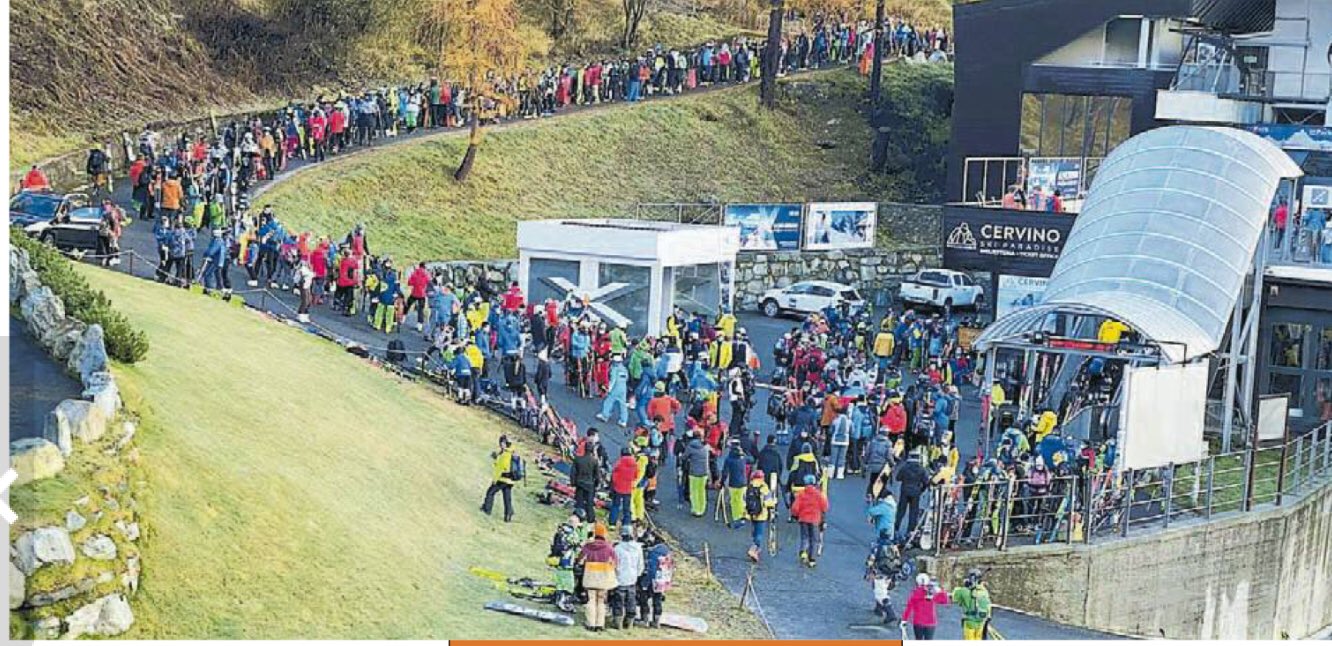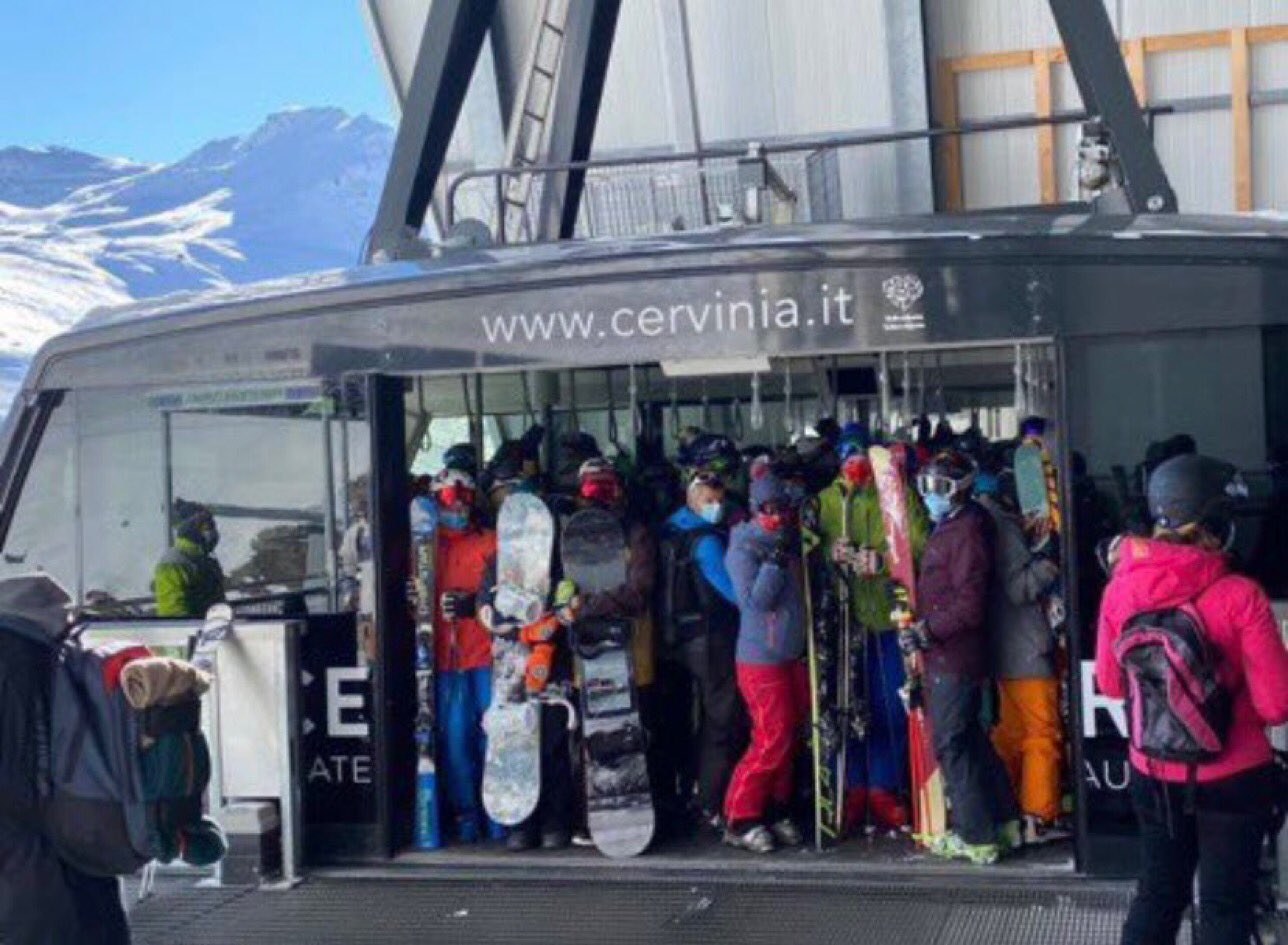 Tignes, France wasn't open much longer before President Macron announced a month-long nationwide lockdown lasting until at least December 1st. Tignes are offering prorated refunds on any lift pass purchases not used due to COVID-19.
We now know that there will be no skiing in France before December 1st at the earliest, but what everyone wants to know is: Will the ski season go ahead at all?
Will ski resorts open in 2021?
The old saying goes, if there's a will, there's a way.
Despite COVID-19 cases surging in Switzerland, Verbier is set to open its ski lifts from Friday, Oct 30th.
Many are questioning this logic as Switzerland is currently seeing the highest number of new cases per head of population of any alpine nation with 471 per 100,000 as measured over a 7-day period.
For reference, France's rate is 399, Spain 272, Italy 216 and Austria 209.
The message, however, is clear: if there is a legal way to offer skiing this winter, mountain resorts will open their doors – they simply can't afford to stay closed.
Last year's abrupt end to the season cost the Alps an estimated $82 billion; if ski areas can find a way to open up in winter 2020/2021, then they will.
Already seeing large snowfalls, resorts in North America like Banff and Wolf Creek have opened for the winter – earlier than they ever have before.
Many resorts in the Southern hemisphere successfully ran throughout their winter with COVID-19 safety measures in place.  However, although resorts in the Northern hemisphere plan to follow similar guidelines, the larger volumes of guests – not to mention national restrictions may limit the guidelines' utility.
Similarly, the European Best Destinations organisation has released a list of The 10 Safest Ski Resorts To Visit During The Pandemic, but national guidelines have rendered much of their efforts a moot point.
All that said, there will be a way to go skiing this winter if you want to.
Austrian ski resorts: Open for business
Austrian ski areas are still planning for business (more-or-less) as usual for winter 2020-21 with resorts saying they'll open as normal and 9 ski areas currently open.
With the lowest infection rate of all major Alpine nations, they're best placed to lead the pack but the fact that their biggest customer – Germany – have also just gone into a one-month lockdown, it's a bit unsure how much custom they will see.
Although Austria lacks the catered chalets the Brits are used to, there is conjecture that a travel bridge between the two countries could spring up in the new year, which would certainly bolster holiday booking.
Is it safe to book a ski holiday for winter 2020/2021?
Yes!  As long as you do it the right way.
If you can't fly, you can always get a train like the Nightjet sleeper train to Tirol in Austria.
You can still find travel insurance that will cover you even if you go against FCO regulations (but you will need to top this up with ski-specific insurance!).
You can find good deals on accomodation that include 100% free cancellation in the event of COVID related disruption.
SkiBro also offers free cancellation, as well as the ability to reserve your spot with no upfront payment for any of our ski lessons or activities.
This season might just be the best chance ever for great value and quiet pistes to practice carving on.
For a wider view of the situation, read on.
---
The following was written in May, 2020
COVID-19 and ski travel in 2020/2021
There's no getting around the fact that COVID-19 has changed the way people plan to travel but for those of us in the ski industry – who were heavily affected when coronavirus caused early ski resort closures across Europe in March – the real question is: "How is this going to affect next winter's ski season?".
Summer travel is set to be more heavily affected by coronavirus than winter travel
Obviously, short of having access to a crystal ball, it's impossible to predict the future of skiing in 20/21 with 100% accuracy, but there are signs pointing to a strong ski season this coming winter – with ski holidays potentially becoming an even more popular choice than usual.
The coronavirus outbreak has dramatically affected short-term travel plans, with a recent study finding that 82% of travellers have changed their travel plans for the next six months.  
The outlook for international summer travel remains bleak and the fate of the summer tourism industry throughout Europe is strongly pinned to domestic tourism, but there is hope for international travel to make a comeback in time for ski season. 
According to Elizabeth Monanhan from TripAdvisor.com "Tourism recovery typically begins locally. Travellers tend to first venture out closer to home, and visit their local eateries, stay local for a weekend getaway or travel domestically before a robust demand for international travel returns."  
As COVID-19 lockdown restrictions around Europe begin to ease, people want to get outside and see friends and family, but not stray too far from home, especially in light of new measures like the recently introduced 14-day quarantine period for those entering (or re-entering) the UK by air.

The return of international travel
As things continue to open up, people will be ready to explore further afield:  "When people get more comfortable, they'll continue to go farther and farther away from home, starting with domestic and then moving to international, long-term," says Cheryl Golden, director of e-commerce at Liberty Travel.  
In fact, leading property management platform Guesty has found that Christmas and New Year's stays are up 40% and 23%, respectively, compared to the same time in 2019 – a very promising sign for ski holidays this winter.  
The UK travel industry is witnessing a bit of a silver-lining as well.  The Telegraph recently reported a huge surge in flight bookings for January 2021 – up 229% year-on-year.  During a live webinar with the Financial Times on May 12th Kevin O'Leary, CEO of RyanAir, forecast rising demand for flights as we move into winter going from 40% capacity in July to 70% by September and higher beyond that.
Furthermore, two-thirds of UK ski travel agents and tour operators surveyed are already feeling positive about next winter, expecting it to be 'business as usual'.  Here at SkiBro we're already seeing our first booking requests for next year begin to come in, some as far as a full year in advance.
"A lot of people are unable to take summer vacations or don't feel comfortable making bookings and travel plans for June, July, August," said Guesty's managing director, Omer Rabin, "so they are planning for later in the year." New flexibility in vacation-rental cancellation policies is helping, too, he added.
Holidays post-coronavirus could be bigger and last longer than they used to
When people do begin to travel internationally again, you can expect them to do it in a big way.  After missing out on their summer vacations many people will find themselves with an abundance of holiday days, and a real urge to have a proper blowout vacation.
Jessica Griscavage, Director of Marketing at luxury travel agent McCabe World Travel foresees a big surge in family and multi-generational travel once people are willing to book trips again. 
"They didn't get their spring breaks, they're unsure of their summer trips," she said.  All of these families haven't been able to be together, I think we're going to see a lot of family and multi-gen travel."
These larger multi-generational bookings could also last a lot longer than they used to, with short-term accommodation bookings trending from a historical average of 3.5 to 5 days up to 8.5 or 9 days over the last two months according to Guesty.

With a few changes to the system, skiing looks like a 'safe bet' for holidaymakers
The current accommodation practices in the ski industry lend themselves well to a post COVID 19 world.  Private rentals such as chalets are set to surge and the week to week rental system with a changeover day for sterilisation should sit well with many travellers. 
Private-occupancy accommodation has been called the future of skiing.  Luckily, there's plenty of it in the mountains and, for many tour ops and travel agents, the best chance they have to recoup losses over a weak summer is to have a strong winter so they're doing everything they can to encourage bookings.  
This includes offering increased flexibility which helps put minds at ease with regards to booking a holiday this far ahead in uncertain times.  Once you've paid, you are now, in many cases, free to cancel flights, accommodation and other travel components almost up to the last minute. 
Sam Bruce, director of Much Better Adventures says "It's actually a very good time to book future trips with all the deals and flexibility that [are] in the market right now.  People still want to travel, perhaps more so after the experience of being shut indoors."
TripAdvisor's Monahan added that "We've heard from a number of travellers that the low airfares available along many routes are tempting."  This is backed up by chatter we here at SkiBro have been noticing on social media ski groups like Facebook Ski Club.  
In particular, EasyJet's cheap flights, new flexible cancellation policies and 99p hold luggage and sports equipment fees have begun to tempt a lot of travellers into booking early.  
For many skiers, however, peace of mind outweighs the discount offered by the savings on flights and there is speculation that driving – rather than flying – could see a resurgence this winter.  
Jane Bolton, managing director of Erna Low agrees. "This will be an even more popular option for skiers next winter, as they may be less keen to fly," she said.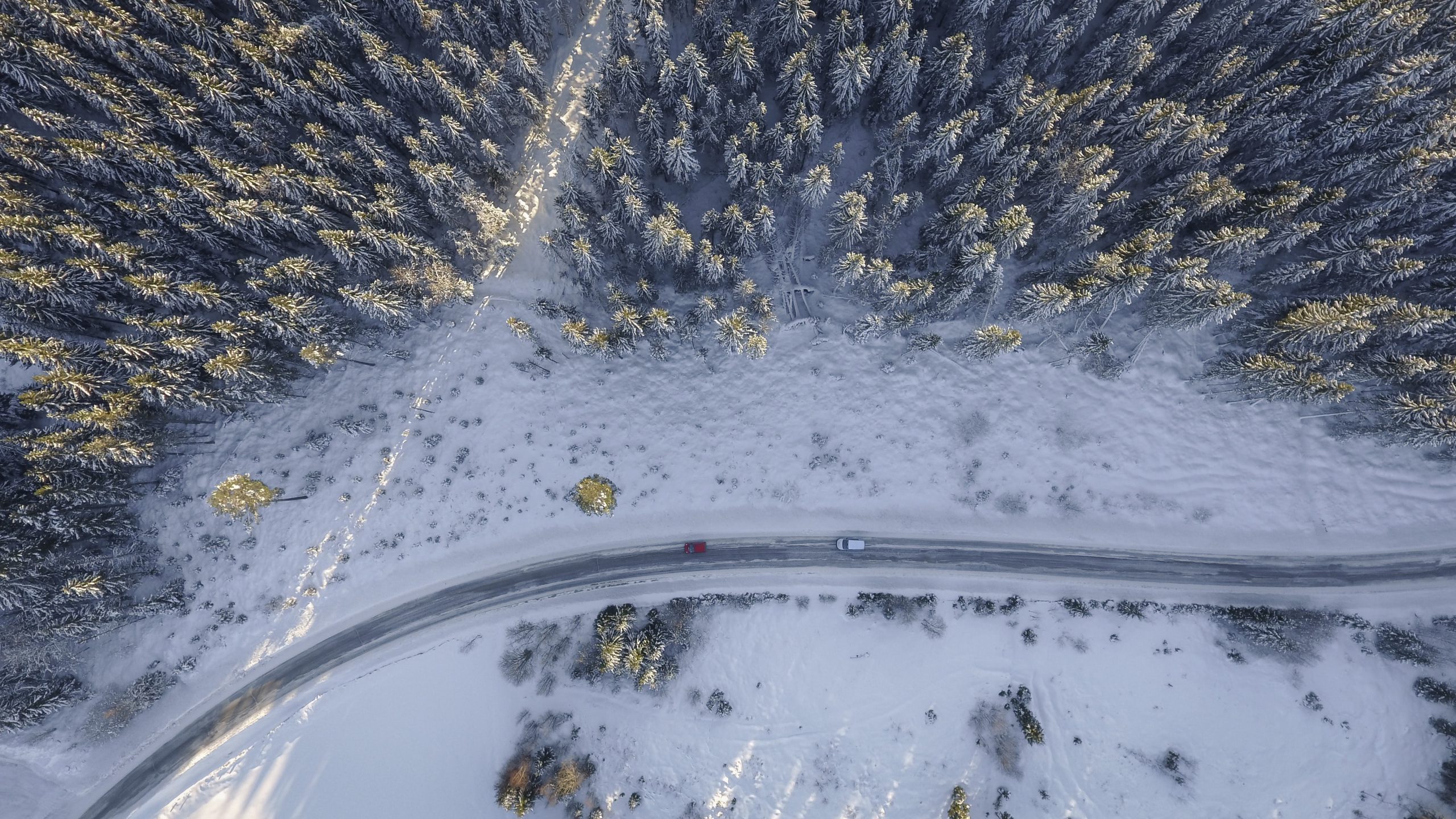 This may seem surprising as many across Europe and beyond struggle with their financial situation but when surveyed, only 25% of the population listed economic concerns as a factor which will 'greatly impact' their travel decisions.
In fact, according to the Institute for Fiscal Studies, many households are currently "effectively forced into additional savings" and will find themselves with a surplus of money at the end of lockdown – the ideal way to fund a lavish holiday.
What will ski resorts do on the ground?
Of course, a major question on every skier's mind will be 'what are the resorts doing to keep us safe?'. 
Increased sanitisation procedures and social distancing measures will likely still be necessary and it remains to be seen how this will affect resort operations, especially in peak periods when the major lifts become especially important to avoid queues.  
There is precedent that ski resorts can work well with these kinds of systems in place, as evidenced when Myrkalden in Norway became the first ski resort to reopen post-coronavirus.
Many resorts are backing their intentions of having a big season with their wallets.  Zermatt is one of several ski resorts going ahead with major lift-system improvements over the summer, installing the new Kumme gondola lift and working on the Matterhorn glacier ride II 3S cableway project.
The growing interest in ski-touring we've seen over the past few years may well see a step-change increase in popularity as people look for new ways to enjoy their favourite activities whilst remaining socially distanced – this could be a very interesting avenue to explore as a ski instructor.
Get ready for winter 20/21
There's still a long road ahead of us before next winter but we're starting to feel pretty good about the coming ski season.  Bookings are already coming in – months earlier than we've ever seen before at SkiBro.  Plus, those of us who are still in the Alps are finally able to get out and enjoy the snow!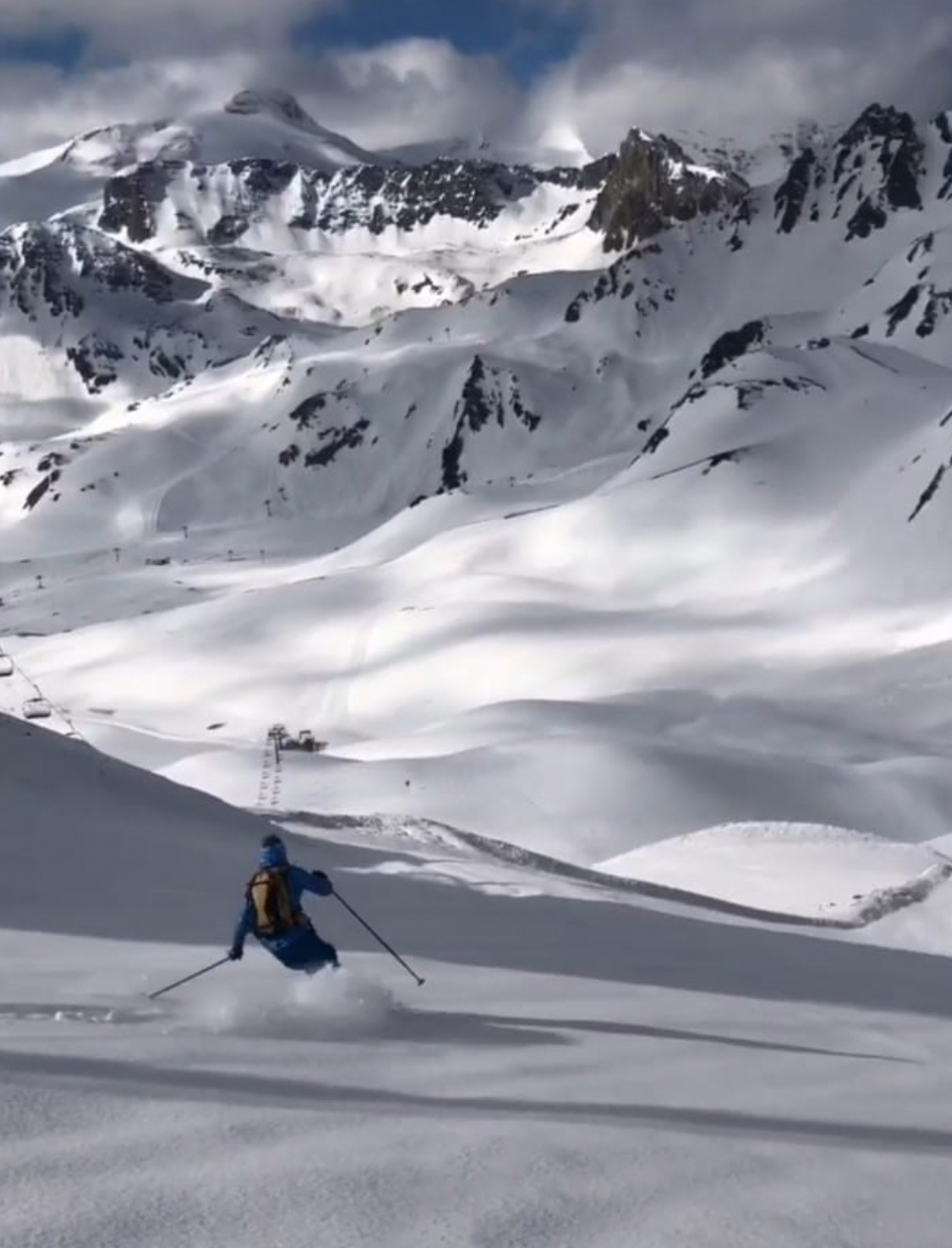 In the lead up to next winter, we've listened to your feedback and developed a brand-new system that makes SkiBro easier to use, gives you more control than ever over the way you operate and display yourself on the platform.
We're excited to share this with you and get your feedback in the coming weeks when you'll be able to start displaying your products for the upcoming season.
Once your availability is live, you're ready to start taking bookings for this winter, and we're all one step closer to the way things used to be!
11/8/20: For the latest updates, including what the director of Harvard's Global Health Institute thinks of skiing & COVID-19, see this post.